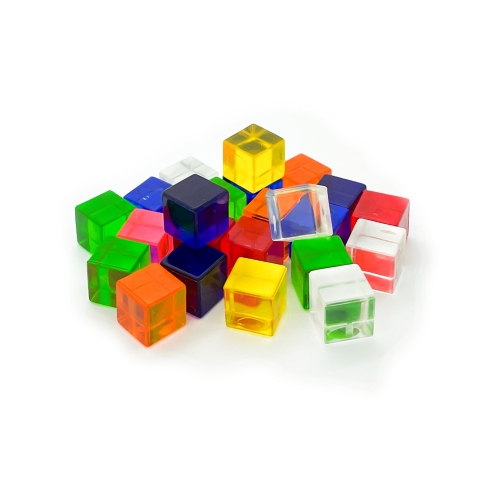 Crystal ClearTransparent 8mm Cubes!
New to our range are these beautiful transparent plastic cube pieces. Available in all of our standard transparent colours mixed with clear plastic.
For more information about ordering the gems, prices, purchasing them in bulk or to get a sample sent out to you please contact our sales team to place an order through our contact page.
The cube are approximately 8mm x 8mm and have highly polished finish to reflect the light and give a jewel like effect.